Carpet can add beauty, comfort, and warmth to a room. Many homes have at least one room that is carpeted and Just like any surface in your home, carpets need to be cleaned regularly to maintain the original look and feel.
Let's look at some benefits of vacuuming your carpet:
Vacuuming helps to increase the lifespan of the carpet.
Generally, a good carpet is an expensive piece, therefore, you should take all the possible measures to maximize the lifespan of the carpet you bought.  You can achieve that by vacuum your carpet on the regular basis.
Helps maintain your health.
A dirty carpet can lead to a range of health issues. It can become a serious problem for those who live in the house, especially if anyone has allergies or asthma.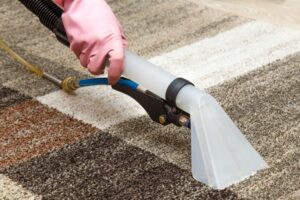 It prevents odors.
Another reason to consider is that a dirty carpet can cause odors due to decomposing food particles and micro-organism reactions.
It protects your family members from allergies.
When a carpet is not cleaned regularly, micro-organisms tend to grow quickly and this can become a serious issue for those who are sensitive to allergens.
We hope this information has helped you!
Americarpet Inc
364 NE 167 ST Miami, FL 33162
T: 305 945 2973 – 305 978 2973
sales@americarpetfloors.com
www.americarpetcommercial.com
www.americarpetfloors.com