There are three methods used to install hardwood floors. Let us see each of them:
Staple or nail down installation: This method applies to solid floors only. This process involves nailing the hardwood floor directly to a wood subfloor. The flooring is nailed through a portion of the wood plank that excels and fits into the adjacent wood plank.
It is important to note that this method is not recommended for the basement level of a home, however,  it is perfectly good for the ground floor or second floor.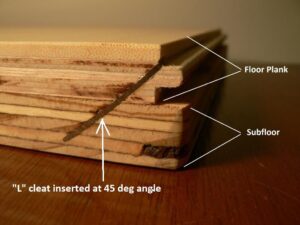 Glue Down:  With the glue-down method, the installers use adhesives to adhere the hardwood planks to the subfloor, this creates an attachment between the hardwood floor and the subfloor. A positive feature of this method is that the elastic quality of the glue allows the floors to expand and contract naturally with the seasons and with a High-quality adhesive, you could add sound and moisture insulation benefits.
This installation method can be used on the basement level of a home, on the ground floor, and on the second floor.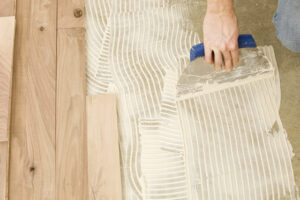 Floating method:  With this method, the hardwood planks are glued or clicked together.  This gives the floor exceptionally good stability as well as ease of installation and a shorter installation time.
This method is recommended when you have floors such as tile or cement subfloors.
One important thing to keep in mind is that before installation you should check the subfloor to see if it is dry and level and correct it if this is the case.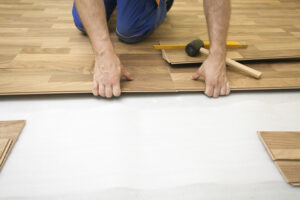 Americarpet partners with the best and most luxurious manufacturers of hardwood floors such as Duchateau, Provenza, Anderson Tuftex, Boen, Kahrs, Shaw-Floorte, and many more!
Americarpet Inc
364 NE 167 ST Miami, FL 33162
305 945 2973 / 305 978 2973