Sustainable carpet is an environmentally friendly solution for both residential and commercial flooring. Here are the basics of shopping for an eco-friendly carpet.
What Makes Carpet "Green"?
Green Sustainable carpet is defined by both the manufacturing processes and materials used in production. In general, sustainable carpet is made with natural, renewable resources with a production process that minimizes environmental impact.
Ideally, carpeting should be made from natural fibers that have undergone minimal chemical treatment. Some carpets also have a backing made from natural fibers and are attached using only non-toxic adhesive.
Types of Sustainable Carpet
Wool carpet and recycled carpet are two popular options for those interested in "going green."
Wool carpeting: This completely natural and renewable product reduces static electricity, is flame resistant, and is easy to clean and maintain.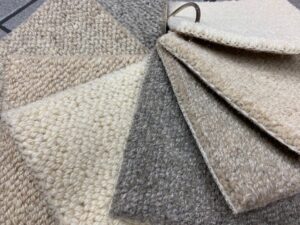 Recycled carpeting: This type of carpet contains post-industrial content from a variety of industries. In addition, more recycled carpeting options are currently being developed through the advance of processing technology.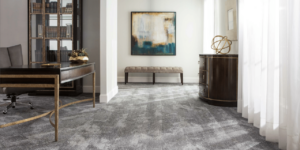 What Are the Benefits?
In addition to preserving environmental resources and limiting exposure to chemicals, eco-friendly carpet has other consumer benefits. Sustainable carpets:
Are easy to clean and maintain.
Can be easily replaced if modular carpet tiles are used.
Are durable.
At Americarpet we support all initiatives that go towards the conservation of the environment, in our Showroom you can find a great variety of rugs made with sustainable and environmentally friendly materials.
Americarpet Inc
364 NE 167 ST Miami, FL 33162
305 945 2973 | 305 978 2973
sales@americarpetfloors.com