They are carpets out there that cost considerably more than the average, let's take a look at five of the most expensive carpets ever sold.
1.- The Pearl Carpet of Baroda
This carpet dates from the 17th century are made of gems and pearls and were manufactured in India. This beautiful creation was sold for $5.5 million dollars in an auction held in Doha, Qatar.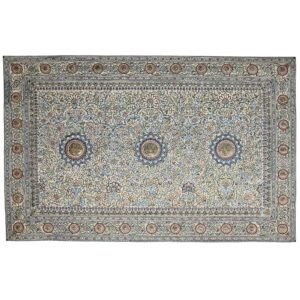 2.- The Silk Isfahan rug
This one, as the name suggests, is made from silk and hails from central Persia, the outstanding craftsmanship, high knot density, and use of pure silk made it a rare find. Selling for a staggering $4,450,000 USD, this extravagant wonder trumped all other rugs in its class when it was sold in 2008.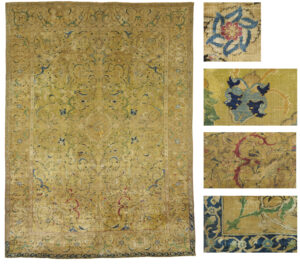 3.- Tabriz carpet
These are traditional Persian carpets made in the Iranian city of Tabriz. With ornamental patterns, and cream, red or navy-blue coloring, the carpet making art from Tabriz has been passed down from generation to generation, which makes genuine examples valuable. One specimen of this carpet was sold for $182,500 at auction.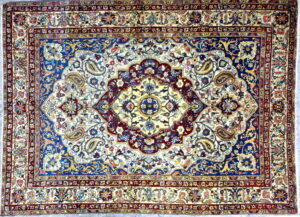 4.- Ziegler Mahal Carpet
Ziegler & Co was an Anglo-Swiss producer of Persian carpets that operated in the late nineteenth and early twentieth centuries. Original Ziegler carpets are highly prized, to this date the most expensive was sold for $180,000.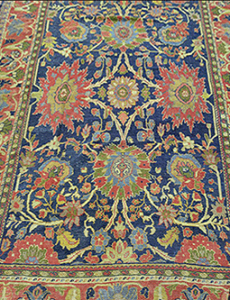 5.- Uşak rugs.
Named after the town of Uşak, Turkey. These rugs are known for their star and medallion patterns, the quality of the luxurious woolen material used to make them have seen the rugs reach a peak price of $158,500.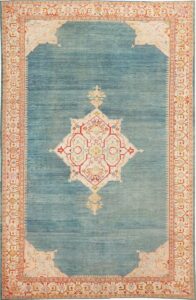 Americarpet Inc
364 NE 167 ST Miami, FL 33162
305 945 2973 / 305 978 2973