1.- Solid Hardwood Flooring 
Solid wood flooring is made of one piece of wood from top to bottom and can be used in any room that is on or above ground. One of the many benefits of solid wood flooring is it can be sanded and refinished many times.
This type of wood flooring is extremely sensitive to moisture. As a result, the solid planks are typically nailed down over a wood type sub-floor and not recommended for use directly over a concrete slab or below ground level.
Because it is a natural product, hardwood flooring expands and contracts in response to seasonal changes and moisture. It is not recommended for the south Florida climate.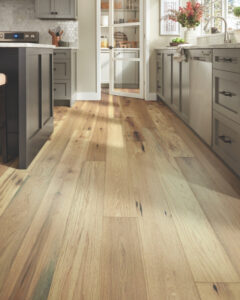 2.- Engineered hardwood flooring
Engineered wood floors are also made of real wood, but include multiple layers, with the top layer made of high-quality wood. Because engineered wood floors expand and contract less than solid wood flooring, they are ideal for basement installations. While this type of flooring can be sanded and refinished, it cannot be done as many times as solid wood flooring.
Engineered wood flooring has become an extremely popular hardwood flooring type. Mainly because it can be used in many areas of the home where solid hardwood is not recommended.
Because engineered wood floors are comprised of several layers of wood, the finish of the top layer can be a completely different wood species than the lower layers. You can find engineered wood floors in many different types of wood species, both domestic and exotic hardwoods.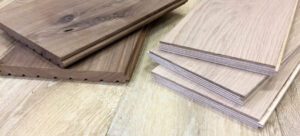 Visit our Showroom and you will find a large variety of hardwood floors, colors, and wood species. Serving South Florida for 35 years in Miami, Fort-Lauderdale, Sunny Isles, Aventura, Miami Beach, Brickell Area, Coral Gables, Hollywood, Hallandale, Dania Beach, Davie, Weston, Pembroke Pines, Sunrise, and others.